October 30, 2022 @ 9:00 AM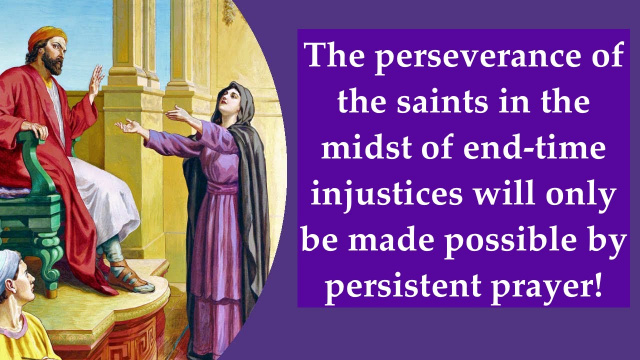 Christ's parable of the persistent widow and the unjust judge teaches us some tremendous truths (Luke 18:1-8). First, it teaches us that we can be confident in our prayers for God's justice. For instance, if, as the parable teaches, persistent appeals can pester an unjust judge to administer justice on behalf of a wronged widow, how positive should we be that our persistent prayers will persuade our just God to administer justice on our behalf when we are wronged?
Second, the parable teaches that God's justice will be swiftly administered on behalf of His wronged saints. Now, this should not be mistaken to mean that it will happen immediately after we pray for it. If that were the case, what need would there be for ............
Read More