February 24, 2021 @ 6:30 AM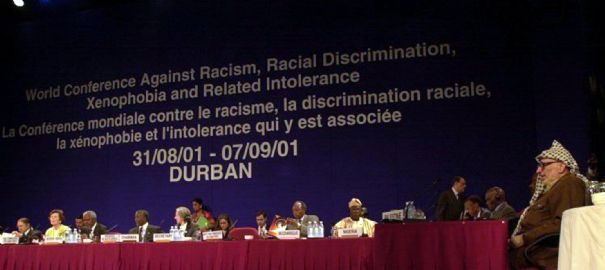 In 2001, in Durbin, South Africa, the devil overplayed his hand in a breathtaking move that signaled to the serious student of Scripture, as well as to the spiritually astute, that the spirit of antichrist had taken possession of our world. Although the world's attention was quickly diverted away, by the 9/11 terrorist attack upon our nation, as if Satan knew he had prematurely shown his end-time hand, the targeting of Jews and Christians by the whole world as its lone troublemakers served as proof positive that we had come to the precipice of the Biblically predicted end-time persecution of the people of God.
In Durbin, at the United Nations' World Conference Against Racism, the delegations of the world, with the lone ............
Read More