August 31, 2022 @ 9:30 AM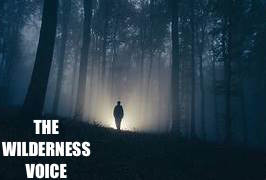 Regardless of your political persuasion, you should be perturbed by the politicalization of our Justice Department (DOJ). While you may refuse to protest the weaponization of our DOJ, as long as it is Donald Trump in its crosshairs, you need to realize that pulling the blindfold off Lady Justice makes it possible for her to indiscriminately, unjustly, and unlawfully target anyone, including you.
There is no doubt that our DOJ has been politicalized and weaponized. The only possible doubters of it are political partisans who deny it over their delight that its present focus happens to be their political foes. To every openminded American, however, the evidence that our DOJ has been irremediably compromised and corrupted is incontrovertible.
Although it's long and will take a little of your time to read, I'd like to ask you to read the following; and then ask yourself this question: "Can I Trust the FBI?"
1. In 2007, a federal judge ruled that in 2005 the FBI deliberately withheld evidence in a trial, in order to protect a mob informant. Consequently, the trial resulted in the wrongful convictions of four men, three of whom were sentenced to death. Although the sentences were never carried out, two of the three died in prison.
2. In 2008, less than 100 days out from an election, Republican Senator Ted Stevens of Alaska was indicted for lying to federal officials about the full value of renovations on a cabin. It was later proven that Stevens had not lied and that his conviction was secured by federal prosecutors hiding incriminating evidence against their own witnesses.
3. In 2010, the Obama Justice Department surveilled Fox News journalist James Rosen, falsely claiming that he was a potential terrorist collaborator who had violated the Espionage Act. Not only did Obama's DOJ track the movements of Rosen, but it even seized the phone records of Rosen's parents.
4. In June 2016, a mad gunman, Omar Mateen, stormed Orlando's gay nightclub Pulse, shooting and killing 49 people and wounding 53, all in the name of Islamic terrorists killed in Iraq and Syria. Mateen's father, Seddique, was an FBI informant, who had been raising money for terrorism in Pakistan and allegedly transferring money to Turkey and Afghanistan.
5. In 2017, the FBI designated the death of a Bernie Sanders' supporter, who was shot and killed by police, while attempting to gun down Republican lawmakers practicing for a congressional baseball game, as nothing more than a desire to commit "suicide by cop." The FBI refused to designate it as an act of domestic terrorism, despite the fact that the 66-year-old shooter, who almost killed House GOP Whip Steve Scalise, left behind a long record of extremist social media posts in which he called Republicans the "Taliban of the USA."
6. On January 15, 2022, when Malik Faisal Akram, took hostages in a Texas synagogue, in order to demand the release of a Pakistani terrorist, known as "Lady Al Qaeda," the FBI claimed that the incident had nothing to do with the synagogue being Jewish.
7. From recent protected disclosures by FBI whistleblowers, we've learned that the FBI is inflating the number of "domestic violent extremism" cases. According to the whistleblowers, this is being done in tandem with the Biden Administration and in an effort to give credence to Biden's claim that homegrown extremism is our nation's number one national security threat.
8. In a letter to the Biden Administration, that it later apologized for, the National School Board Association compared the protests of parents at school board meetings, over such things as mandated COVID policies and Critical Race Theory, as acts of "domestic terrorism." In response, Biden's Attorney General Merrick Garland directed the FBI to intervene in school board meetings and to investigate protesting parents, as potential domestic terrorists.
9. In 2021, the prosecutors of Kyle Rittenhouse, who was acquitted of all charges against him, used FBI aerial footage in their attempt to convict him. However, when Rittenhouse's defense team requested the rest of the surveillance footage, they were told by the FBI that it no longer existed.
10. In 2016, the FBI launched a deep-state operation, called Crossfire Hurricane, to criminally spy on Donald Trump's presidential campaign. The Bureau not only lied to the FISA Court to obtain warrants to illegally spy on members of the Trump Team, but based its applications for FISA warrants on a fraudulent dossier—the Steele Dossier—funded by the DNC and Hillary Clinton.
11. After failing to thwart the presidential aspirations of Donald Trump with its clandestine Crossfire Hurricane Operation, the FBI proceeded to propagate the Russian Collusion Hoax, in hopes of undermining the Trump Presidency. However, despite the DOJ's $32 million Mueller Investigation, which proved in the end to be nothing more than a political witch-hunt—a search for a crime to pen on Trump rather than for proof of a perpetrated crime Trump had actually committed—not one shred or scintilla of evidence was found of any collusion between Russia and the Trump Campaign. Still, refusing to admit Trump's innocence and the DOJ's insidiousness, Mueller, a former Director of the FBI, insinuated that Trump may have committed obstruction of justice by insisting that he was innocent of the uncommitted crime.
12. After the collapse of the Russian Collusion Hoax, former FBI Director James Comey lied to Congress. Other FBI officials were caught covering up the Bureau's malicious misconduct to the DOJ's Inspector General, Michael Horowitz. In fact, former FBI Deputy Director Andrew McCabe was fired for lying to the Inspector General, as well as for a number of other terrible transgressions during his tenure as Deputy Director. For instance, he sabotaged an investigation into Hillary Clinton emails on Anthony Weiner's laptop and failed to report that his wife, who was running for a seat in the Virginia State Senate, had accepted a large political donation from a close Clinton ally, while he himself was tasked with investigating Clinton's emails.
13. Andrew McCabe was also condemned by a 2018 Inspector General's report for being a serial leaker of classified information to the mainstream media, a crime that even former FBI Director James Comey admitted to having personally committed. Truly, no openminded American can fail to see the hypocrisy of an FBI, which has been leaking classified information like a sieve for years, and the mainstream media, which has been printing it to the public like cheap dime store novels, both suddenly clutching their pearls over alleged classified information securely kept under guard by the secret service at the home of a former President of the United States, Donald Trump?
14. In 2016, shortly before the presidential election, FBI Director James Comey held a press conference, in which he removed his hat of FBI investigator, in order to don the whig of a DOJ prosector. Although Hillary Clinton had, according to Comey, 110 government emails in 52 email chains on a private and personal server, 8 chains of which contained "top secret" information, 36 "secret" information, and 8 "confidential" information, Comey claimed "no reasonable prosecutor" would bring any charges against Clinton, who, Comey argued, was guilty of poor judgment, but no crime. Although Comey assured the nation that none of Clinton's emails had been compromised, a later investigation by the DOJ's Inspector General proved otherwise. While Clinton erased 33,000 of her emails, using a computer software tool known as BleachBit to make them irrecoverable, the Inspector General found that some of her unearsed emails had been compromised by foreign intelligence services.
15. In contrast to Clinton's emails, the FBI and DOJ are now pursuing the prosecution of Donald Trump for securely storing in sealed boxes at Mar-a-Lago what they allege to be classified government documents. Both the Washington Post and New York Times initially reported, on the obvious basis of a leak from one of their pals at the FBI, that Trump had classified nuclear documents at Mar-a-Lago. Although this has since been debunked, what has long since been proven is that Bill Clinton took nuclear codes from the White House and put them in a sock drawer. Yet, they were never retrieved from Bill Clinton, because he claimed the right to do so under the Presidential Records Act. This same Act, though cited by Donald Trump, has been ignored in his case, unlike in Bill Clinton's.
16. It should be noted that the same FBI leadership that led the RussiaGate investigation is now leading the Mar-a-Lago raid investigation, which has led many to suspect that the real target of the agency's Mar-a-Lago raid was documents Trump possesses that actually exposes the corrupt practices of the FBI in its RussiaGate investigation.
17. The blatant double standard of the FBI in dealing with the Clintons and Trump is glaringly obvious in the Bureau's treatment, or should we say mistreatment, of several Trump associates as well. Here's a few clear examples. Although eventually exonerated, the FBI set a perjury trap for Michael Flynn, a decorated military general, in order to prevent him from serving as Trump's National Security Adviser. Roger Stone, a Trump associate, who was indicted in the Muller witch-hunt, was arrested in a sunrise raid on his home by armed FBI agents. Interestingly, CNN was on the scene to film the raid on Stone's Fort Lauderdale home. Obviously, CNN was tipped off by the FBI, who refused to comply with a open records request for all emails between the Bureau and the network prior to the raid. And finally, Trump adviser Peter Navarro was arrested at an airport and put in leg irons, on the charge of contempt of Congress, over Navarro's refusal to respond to a subpoena from Nancy Pelosi's cherrypicked January 6th Kangaroo Court. Since the arrest, a federal judge, overseeing Navarro's case, has cried foul against the FBI for its treatment of Navarro.
18. One of the largest manhunts in FBI history has been launched to track down, arrest, incarcerate, and prosecute January 6th protestors. Although they were unarmed, they are being charged with insurrection, attempting to overthrow the United States government. Many of them have been held in detention, some even in solitary confinement, for 18 months without a trial or due process. The FBI has refused to divulge how many informants or plants it had at the January 6th riot. The Bureau has also refused to release any information about its mysterious Ray Epps, who incited the crowd to breach the Capital. In addition, the FBI has refused to share with Republican lawmakers the same material from its investigation of the January 6th riot that it has offered to Nancy Pelosi's partisan handpicked January 6th Committee.
19. In July, Senator Chuck Grassley's office published a blockbuster whistleblower report that alleges senior FBI and Justice Department officials have deliberately tampered "in politically sensitive investigations ranging from election and campaign finance probes across multiple election cycles." For instance, Washington Field Office Assistant Special Agent in Charge, Timothy Thibault, and the Director of the Election Crimes Branch, Richard Pilger, according to whistleblowers, coordinated to amplify defamatory information against Donald Trump, while at the same time gave cover to Hunter Biden, by dismissing information about his laptop as Russian disinformation. Interestingly, in what some believe may be the beginning of the FBI's unraveling, Timothy Thibault abruptly resigned from the FBI this past Friday, and was quickly escorted out of the Bureau's headquarters by what Fox News described as two "headquarters-looking types."
20. In an interview last week with Joe Rogan, Mark Zuckerberg admitted that Facebook suppressed information about Hunter Biden's laptop, because the FBI mislead them to believe that it was all Russian disinformation. In other words, Mark Zuckerberg divulged to the American public that the FBI committed election subterfuge before the 2020 presidential election.
21. Apparently, the FBI/DOJ ran out of black ink in its heavily redacted affidavit, which it was forced to release by court order, on its raid of Mar-a-Lago. Otherwise, it would have blacked out the fact that a basis for the affidavit was a CBS news article that reported moving trucks at Mar-a-Lago, while Trump was in the middle of moving back there from the White House.
22. According to the FBI, all of its redactions were necessary to protect its investigation from being jeopardized and its sources from being endangered. Yet, the name of one source, Kash Patel, who served in the Trump Administration and worked with Devin Nunes, to uncover the Russia Collusion Hoax, was purposely un-redacted, in obvious indifference to Kash Patel's endangerment. In addition, it appears that some of the redacted information, which the FBI insists cannot be divulged without jeopardizing its investigation, is ending up, thanks to cherrypicked leaks from the FBI, on the front page of The New York Times, such as theTimes reporting that "the government has recovered 300 documents with classified markings from Mr. Trump since he left office."
23. Finally, the FBI/DOJ has proven its Mar-a-Lago raid was a fishing expedition that was indiscriminately designed to seize anything they could, in hopes of finding something to prevent Trump from running again for the presidency. For instance, they've been forced to admit that they improperly confiscated Trump's passports, as well as unlawfully seized documents protected by attorney-client privilege. Of course, they only divulged the latter when a judge granted a preliminary ruling in favor of Trump's request for a Special Master, who will oversee the FBI's rifling through all the material they indiscriminately seized in their unprecedented raid of the home of a former president of the United States.