November 11, 2022 @ 8:00 AM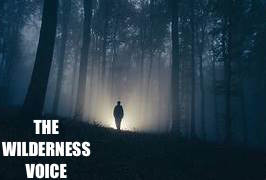 The only red wave to hit America on Tuesday was in Florida. There, a red tsunami swept Governor Ron DeSantis to victory over his Democratic opponent by a landslide. DeSantis even won in deep blue Miami Dade County. All of this has raised the prospects of a DeSantis run for the White House in 2024, which is a most terrifying thought to Democrats, since a loved Ron DeSantis would be a far more formidable foe than a loathed Donald Trump.
Trump's own prospects for reelection to 1600 Pennsylvania Avenue certainly took a gut punch Tuesday, when many of his personally endorsed candidates took a shellacking. It is even being suggested that Democrats' higher than expected midterm turnout was spawned not so much by their delight over their own candidates, like John Fetterman, but more by their detestation of Donald Trump and his endorsed candidates, like Dr. Oz. Of course, none of this will stop Trump, the consummate egomaniac, from announcing his run for reelection to the White House, which may very well doom Trump endorsed Herschel Walker's runoff hopes in Georgia, by firing up Georgians to go back to the polls to vote against Trump and Walker, not so much for Raphael Warnock, the pastor who's left his pulpit to fight to abort children rather than baptize them.
That Trump recognizes DeSantis as a serious threat to his winning of the Republican presidential primaries of 2024 is proven by Trump's recent potshot at DeSantis. As Trump is ever-prone to do, when it comes to all of his political opponents, both Republican and Democratic, he has coined a disparaging nickname for DeSantis, dubbing him "Ron Sanctimonious."
Now, in addition to Trump's attempt to malign DeSantis in the minds of MAGA Americans, petrified progressives' boob tube buddies have shot an initial and slanderous shot across DeSantis' bow, in hopes of making American couch potatoes suspicious of DeSantis. In the season finale of a television show on Paramount+, The Good Fight, a character on the show accuses Ron DeSantis of sexual assault. Now, in spite of the fact that this show is fictional and that the character admits in the end that the accusation against DeSantis is false, we all know that Democratic voters are more than likely to take this seriously. After all, they live in a fictional world, believe in imaginary things, and are easily snooker by Democratic candidates who make false promises and malign their political opponents with false accusations.
It looks to me like Ron DeSantis is making a lot of people nervous, on both sides of the political aisle, which is always a good sign that someone is not a swamp thing, but seen as a real menace to the swamp's miscreants and muckrakes.